General Program
The conference general program will run for four half days from October 17th to October 20th, 2022 with online synchronous presentations of papers and discussions. As we favor synchronous interactions we have accommodated the different time zones so that everyone can join and enjoy the conference at a suitable time.
Find the detailed program here.
Workshops and tutorials
Workshops and tutorials will be held on the last day of the conference, on October 20th, 2022, with a variety of synchronous and asynchronous components depending on the organizers.
Plenary speakers
We are delighted to inform you that Prof. Soh Khim Ong from the National University of Singapore, Singapore, and Dr. Christian Ott from TU Wien, Austria will be giving the two plenary talks on October 20th 9:00AM JST and October 17th 16:00 JST.
SK Ong lectures at National University of Singapore, and her research interests are virtual and augmented reality applications in manufacturing, ubiquitous manufacturing, assistive technology and rehabilitation engineering. She is a pioneer in the research and development of augmented reality technologies application in product design and manufacturing. As a firm believer that research outcomes should benefit the general population, she leads the laboratory to apply these augmented reality technologies that have been developed for manufacturing in the assistive technology area. She is a Fellow of the International Academy for Production Engineering CIRP, where she was the 1st from the Asia region and the 4th female fellow in the world to be elected in 2012. She received the 2004 Outstanding Young Manufacturing Engineer Award, US Society of Manufacturing Engineers and the 2009 Emerging Leaders Award in Academia (US Society for Women Engineers). She has published 8 books and over 300 international refereed journal and conference papers, with a google citation of more than 10,890, and a H-index of 57.
Prof. Soh Khim Ong from the National University of Singapore, Singapore

"Augmented Reality Application in Robotics"
Robot programming for a single task often takes a much longer time than the task execution itself, making the use of robots prohibitively costly in high mix low volume manufacturing. Conventional industrial robots programming methods are vast improvement over manually writing robot controller codes, but there are still drawbacks; for example, lead-through programming is slow and non-intuitive and walk-through programming is not suitable for large robots. Augmented Reality (AR) has been widely applied in the industry, in Human-Robot Interaction (HRI) research and Human-Robot collaboration (HCI) research. This presentation will provide an overview of some of the AR applications in robotics, and summarise the challenges and issues in the application of AR in robotics. The current limitation factors of human-machine symbiosis in robotics will also be discussed.
Christian Ott currently is Full Professor for Robotics at Technische Universität Wien in Vienna, Austria. He received his Dipl.-Ing. degree in Mechatronics from the University of Linz, Austria, in 2001 and the Dr.-Ing. degree from Saarland University, Germany, in 2005. From 2007 to 2009, he was working as a Project Assistant Professor at the Department of Mechano-Informatics, University of Tokyo, Japan. After that he has been a team leader at DLR and led a Helmholtz Young Investigators Group for "Dynamic Control of Legged Humanoid Robots" at DLR and Technical University of Munich (TUM). From 2014 to 2022 he was head of the department for "Analysis and Control of Advanced Robotic Systems" in the Institute of Robotics and Mechatronics at the German Aerospace Center (DLR). He has served as Associate Editor for the IEEE Transactions on Robotics and currently is Co-Editor-in-Chief for IFAC Mechatronics. He has been involved in several international conferences and was one of the General Chairs of Humanoids 2020. In 2018 he received an ERC consolidator grant on energy efficient locomotion for elastic robots. His current research interests include nonlinear robot control, elastic robots, whole-body control, impedance control, and control of humanoid robots.
Prof. Christian Ott from TU Wien, Austria
"On leveraging the natural dynamics in the control of complex robotic systems: From humanoids to orbital manipulators"
Robot control is a well established field and for fully actuated robots a variety of feedback control techniques are available. However, these model-based approaches can reach their limits when the system complexity grows. In many modern robotics systems we have to cope with a large number of degrees of freedom and strong differences in the inertia between different the joints exist. In recent years we have seen that for such systems embedding some characteristics of the un-controlled system dynamics into the desired closed loop dynamics has proven quite beneficial and can lead to more robust control laws especially for complex systems with a large variety of actuator dimensions. Moreover, it can be useful to preserve some structural properties of the system dynamics in the controller design. For example, in floating-base systems like legged humanoids or vehicle-manipulator systems the Centroidal dynamics intrinsically is inertially decoupled from the remaining multi-body dynamics. If such a property is preserved by the control action, we request a smaller change of the system dynamics without limiting the achievable task performance. This holds even more for underactuated systems in which not all degrees of freedom can be directly controlled. In the talk I will present several examples, in which the utilization of the natural dynamics for the controller design has proven useful. The applications include whole-body control and gait stabilization for legged humanoids, elastic robots, and orbital vehicle-manipulator systems.
Keynote speakers
We are pleased to announce that Prof. Kanako Harada, from the University of Tokyo, Japan and Dr. Thomas Beckers from the University of Pennsylvania, USA will give a keynote speech on October 19th 16:00 JST and October 18th 9:00AM JST.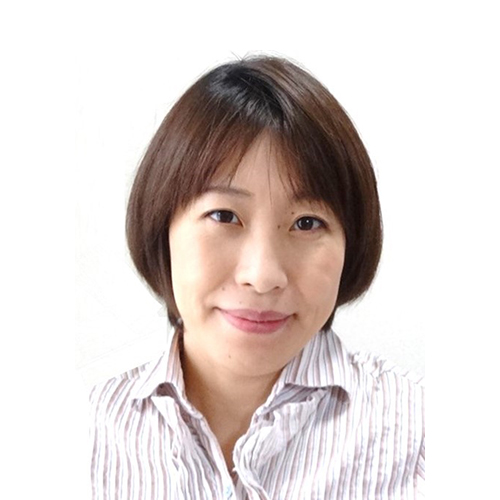 Kanako Harada is Associate Professor of the Center for Disease Biology and Integrative Medicine (CDBIM), Graduate School of Medicine, The University of Tokyo, Japan, and she also belongs to the Department of Bioengineering and the Department of Mechanical Engineering, Graduate School of Engineering. She serves as a Project Manager for one of the national flagship projects "Moonshot" by the Cabinet Office. She obtained her M.Sc. in Engineering from The University of Tokyo in 2001, and her Ph.D. in Engineering from Waseda University in 2007. She worked for Hitachi Ltd., Japan Association for the Advancement of Medical Equipment, and Scuola Superiore Sant'Anna, Italy, before joining The University of Tokyo. She also served as a Program Manager for the ImPACT program of the Cabinet Office (2016 – 2019). Her research interests include surgical robotic systems, automation of robots for medical applications, skills assessment, patient models, virtual-reality simulators, and regulatory science.
Prof. Kanako Harada from the University of Tokyo, Japan

"Toward Automation of Medical Robots"
The automation of factories and laboratories using robotics and AI technologies has been progressing. However, these automation technologies target only tasks that can be programmed in advance. There are many tasks, such as tasks required in surgery and scientific experiments, that cannot be automated even with today's state-of-the-art AI and robotic technology. In particular, tasks that require skills cannot be realized by reproducing motion learned from demonstrations, and it is important to understand the skills first. We have been using the teleoperation robotic setup to study skills and to discuss what to be automated to enhance the quality of the outcome. In the talk, the latest achievements as well as the regulatory issues specific in the medical robotic field will be discussed.
Thomas Beckers is an incoming Assistant Professor at Vanderbilt University starting in January 2023. Currently, he is a postdoctoral researcher at the Department of Electrical and Systems Engineering, University of Pennsylvania, where he is member of the GRASP Lab and the PRECISE Center. In 2020, he earned his doctorate in Electrical Engineering at the Technical University of Munich (TUM), Germany. He received the B.Sc. and M.Sc. degree in Electrical Engineering in 2010 and 2013, respectively, from the Technical University of Braunschweig, Germany. In 2018, he was a visiting researcher at the University of California, Berkeley. He is a DAAD AInet fellow and was awarded with the Rhode & Schwarz Outstanding Dissertation price. His research interests include physics-enhanced learning, nonparametric models, and safe learning-based control.
Dr. Thomas Beckers from the University of Pennsylvania, USA

"Physics-enhanced learning for safe control of mechanical systems"
In modern technologies such as autonomous vehicles and service robots, control engineering plays a crucial role for the overall performance and safety of the system. However, the control design becomes often very time-consuming or even infeasible due to the increasing complexity of mechanical systems. The classical control approaches, which are based on models of the systems using first principles, are not satisfactory in the presence of complex dynamics, e.g., for highly nonlinear systems or interaction with prior unknown environment. Recent findings in computational intelligence and machine learning have shown that data-driven approaches lead to very promising results in a wide application domain including the modeling of complex dynamics. However, the major drawback in data-driven approaches frequently manifests as unpredictable outcomes. Therefore, the current application of machine learning in control is typically limited to non-critical and low performance systems.
Social gatherings
Online doesn't mean alone. Several slots for social gatherings and informal interactions are organized along with the conference and the use of Gathertown to facilitate such interactions. The Gathertown space is open to all participants during the whole duration of the conference.